SRS2 RFID Reader
Rugged Low Frequency Wand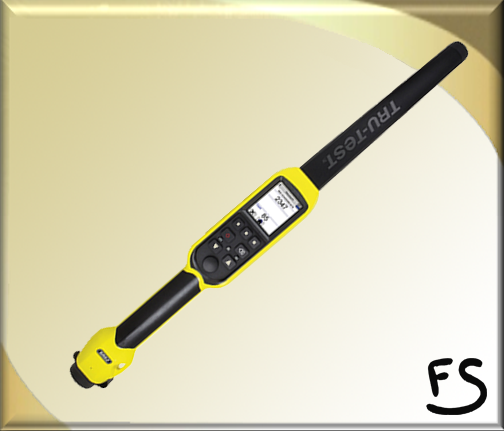 [ecwid_product id="59718005" display="title price options addtobag" center_align=1 version=2]
SRS2 RFID Reader at a glance
Keep track of individual animals with the easy-to-use, ergonomically designed SRS2 Electronic Identification (EID) Stick Reader.
Suitable for cattle, sheep and deer, the SRS2 features a large, highly readable screen to display the session count, EIDs and pre-loaded Visual Identification (VID) numbers.
Bluetooth® wireless technology connects with your Weigh Scale Indicator and means you can easily send session information via the Data Link smartphone.
For Supply recommends combining The SRS2 with rugged handheld for data storage and note taking. combing the scanned EID's with data logging capabilities of our FaST EID software on the rugged Archer 2 handheld PC is the most effective setup for 100% herd inventory. 
SKU: 11352-SRS2
SRS2 RFID Reader Specifications
Clear information. Captures EIDs, pre-loaded VID numbers and
session count.
Compatible with EID tags.Reads all ISO HDX and FDX-B tags.
Large memory.250,000 scanned tag memory.
Wireless connection.Bluetooth® Class 1 wireless technology to
connect to Weigh Scale Indicators or other
devices up to 300´ away.
Long life and fast charging battery.
Up to 19 hours of push to read operation and
5 hours of continuous read.
Free software.Easily download information using Data Link
for Windows*, Apple* iOS and Android*.z
Read performance.Reads up to 1,100 tags per minute.
Read distance for HDX tags up to 12˝ and FDX
tags up to 13˝.
Visual IDs and duplicates.Options to display a visual ID for scanned
animals and to discard duplicate IDs.
Easy to see.Sunlight viewable 2.7˝ (41 mm x 55 mm) color
LCD screen makes it easy to read information.
Long reach.6˝ reach length enables you to keep a safe
distance when scanning lively animals.
Ergonomically designed.Comfortable to use over long periods of time.
Rugged design.All Tru-Test products are proven for the
tough agricultural environment, with an IP67
waterproof design.