Allows stockyards, feedlots and packers to receive and manage cattle with either type of EID tag. Leaving the producer free to select the EID technology that works best for them. No need to force a single industry standard.
HASSLE-FREE DATA COLLECTION

All cattle can be processed through a single workflow with no need to sort and separate by EID type. All EID tag numbers are consolidated and streamed through a single output to that operation's data management system(s), improving workflow productivity and eliminating human-error.

This complex, patent-pending technology is simplified into a solution requiring less than a day to install with an existing LF reader. Immediate results include enhancing animal well-being, improving worker efficiency and safety, mitigating human error in the date and improving processing time to true speed of commerce.
SECURE, FELXIBLE DATA FLOW

Each animal's unique EID tag number is read and streamed to the customer's designated data system(s). Permission based data sharing with supply chain partners and Blockchain ledgers can also be setup through our secure, cloud-based platform.
DUAL TRACKER: Dual Frequency EID Reading Solution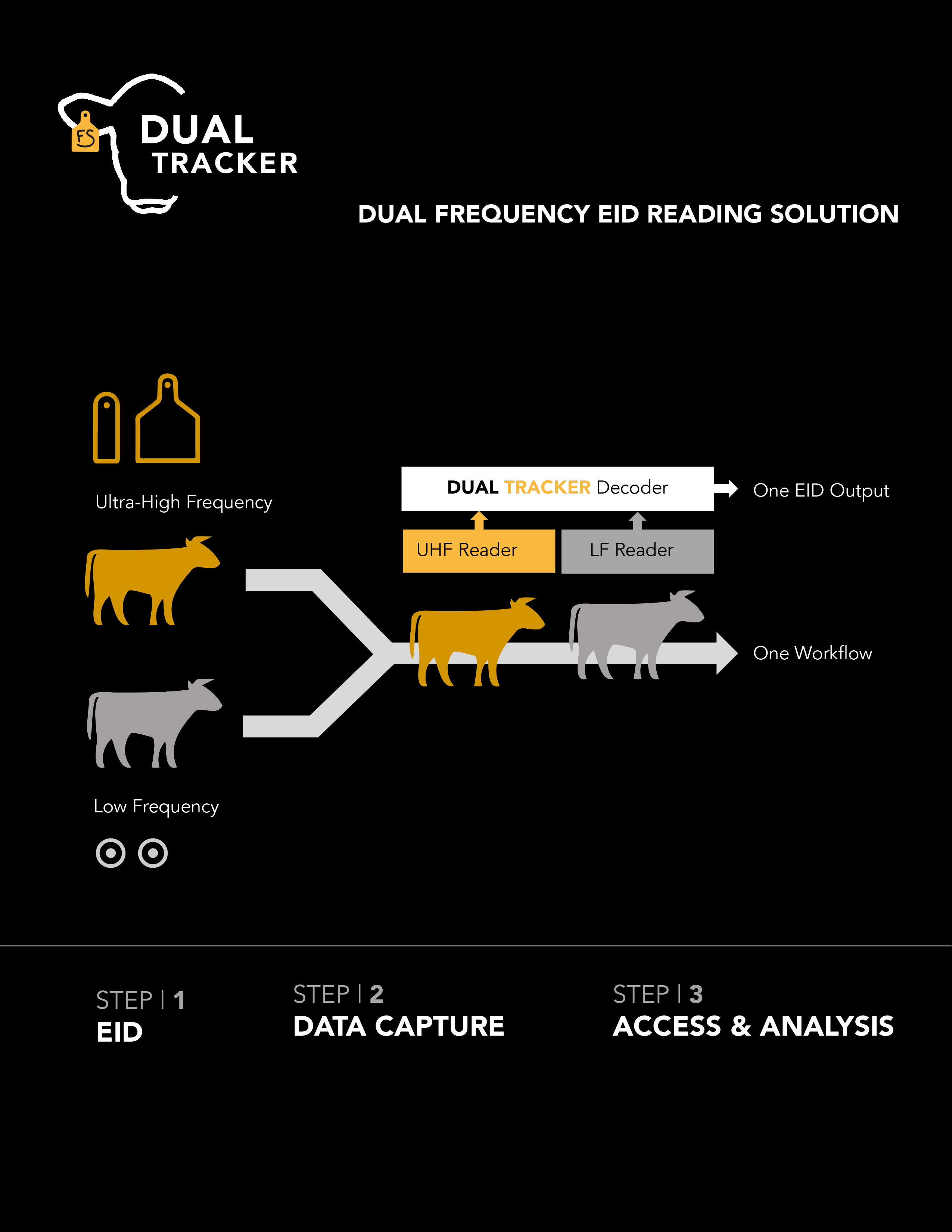 COMPONENTS OF A DUAL TRACKER SOLUTION
Electronic Identification – Dual Tracker accommodates the use of all currently available LF tags and UHF tags that are programmed to the defined ISO/USDA standards.
Autonomous Data Collection – Fort Supply installs a UHF antenna above or beside an existing or newly installed LF antenna. Data from the corresponding readers is integrated through Dual Tracker's proprietary data logger and software to provide a single, frequency agnostic stream of unique 15-digit EIDs. Data connectivity options include: Wi-Fi, ethernet, or serial.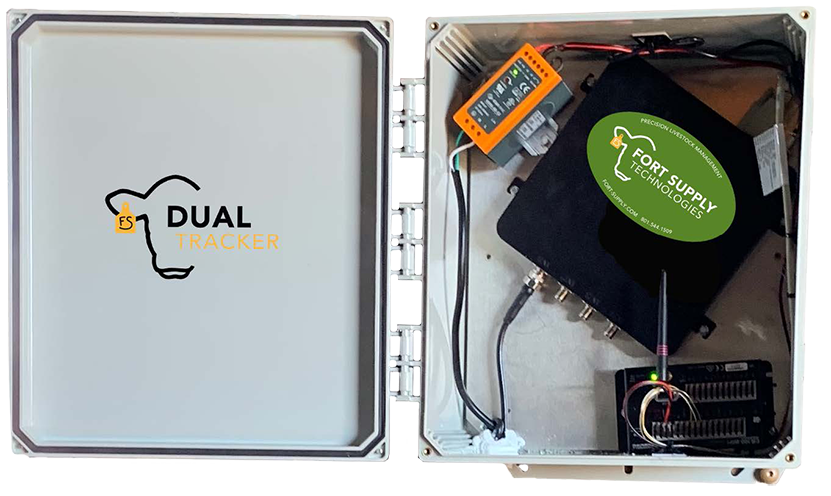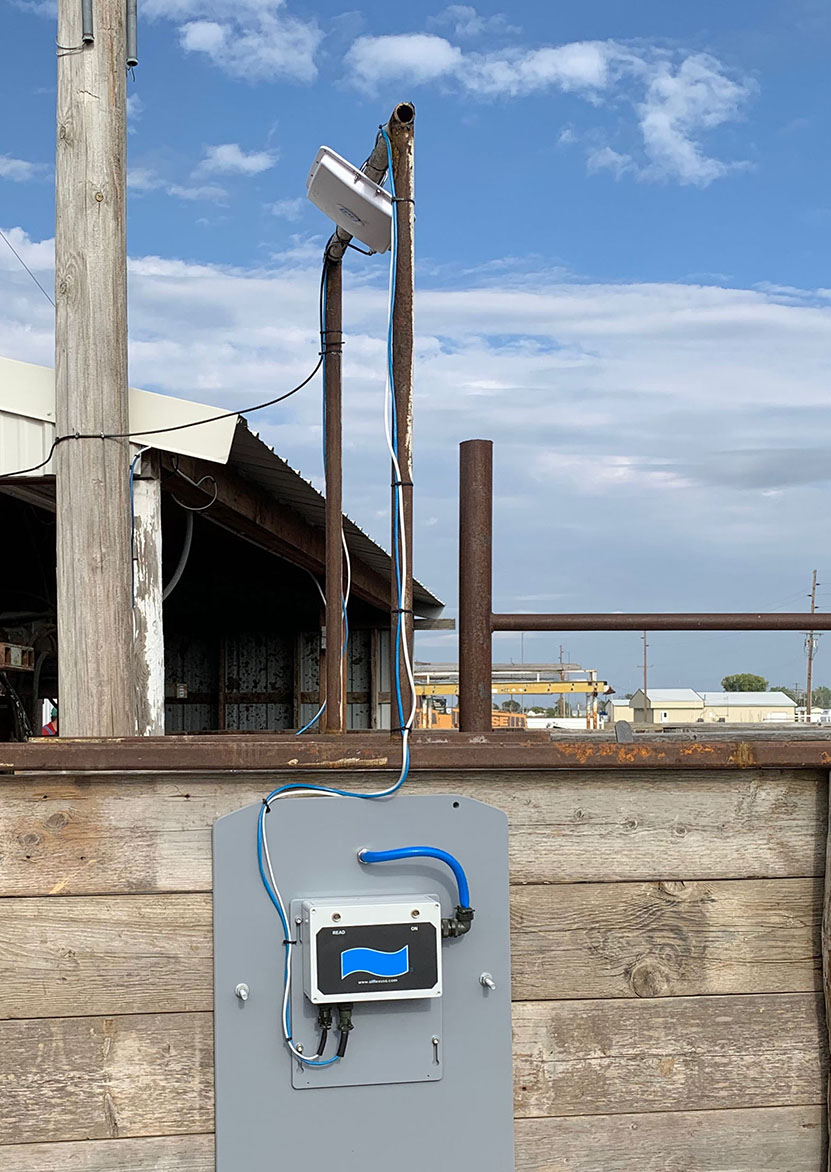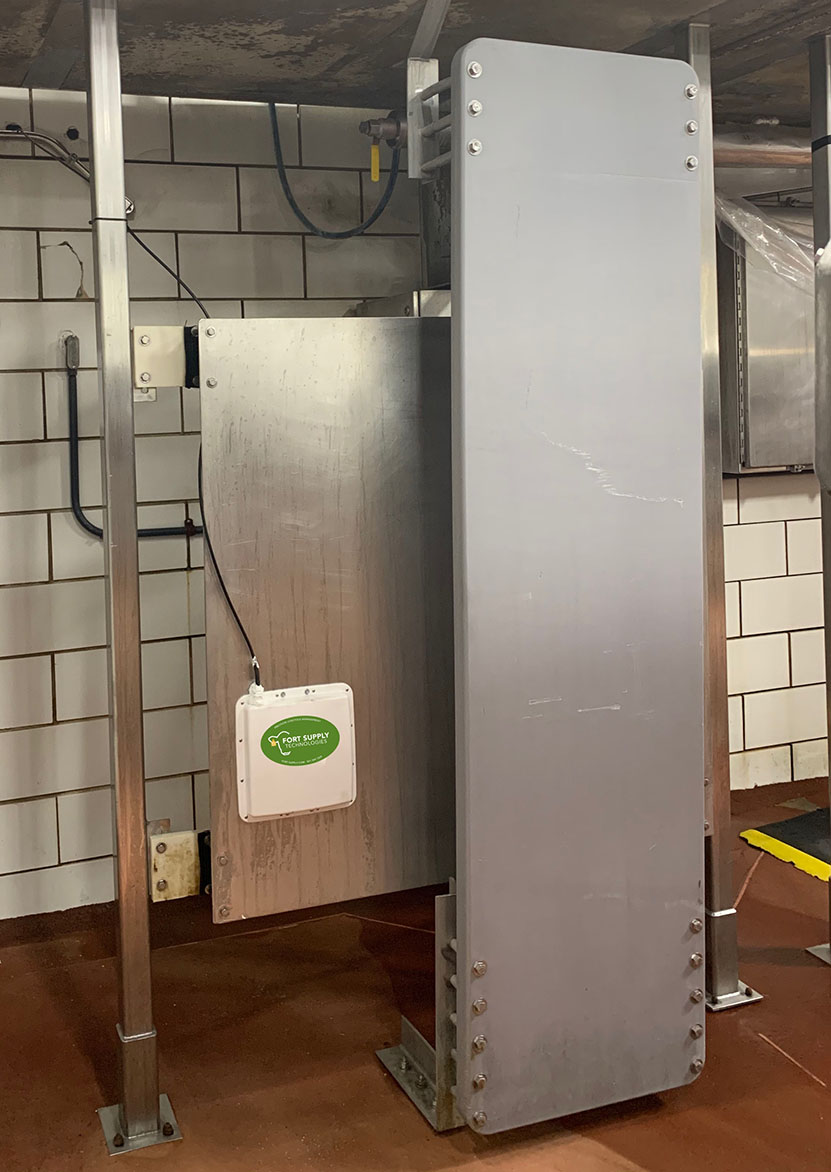 Flexible, Secure Data Management & Reporting – For facilities requiring exclusive data control, Dual Tracker feeds the EIDs and corresponding data directly into the customer's ERP or other designated internal system. Fort Supply cloud storage and data transfer options are also available for organizations that need outside data management and/or plan to share their EID data with a third-party.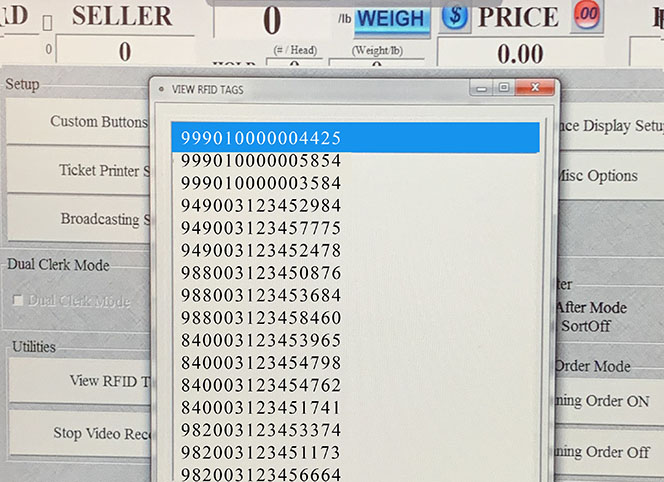 Discover a New Level of Productivity
Dual Tracker eliminates pain points for your operation, your suppliers and your customers by allowing cattle to flow through the beef supply chain without forcing EID uniformity. Dual Tracker requires no training, no direct worker interaction and immediately improves efficiency.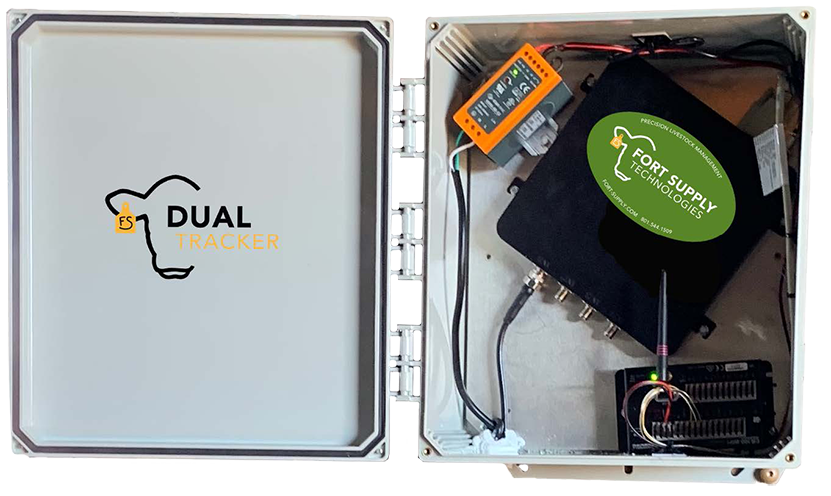 The Fort Supply Technologies team is here to help
Schedule a time to talk about your operation & needs