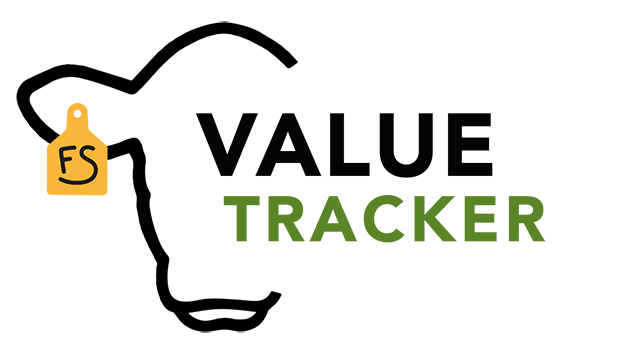 Value Tracker offers EID tags, readers, devices, and software guaranteed to work together
Schedule Demo

The longer range of UHF allows animals to be identified without confining or restraining them. But UHF equipment can also be adjusted to a short read range for identifying an individual animal. One size fits all. UHF equipment can also be adjusted to a short-read range for isolating a specific animals. One size fits all.
ALL THE PIECES WORK TOGETHER

Our electronic ID tags, readers, mobile devices and software have all been prequalified and are guaranteed to work seamlessly together. Workers spend their time on animal care instead of tech support, improving job satisfaction and work productivity.
SECURE, FLEXIBLE DATA ACCESS

All that value-added data and herd/group information is securely stored in the FST cloud and accessible by authorized users on any smartphone, tablet or computer with internet access. Your data, when you need it, how you need it.

Replacing visual monitoring and hand data entry with automated data collection improves the speed and productivity of any operation and costly human errors are avoided. Stationary, hands-free EID equipment takes productivity to an even higher level.
VALUE TRACKER: Integrated Value Tracking Solution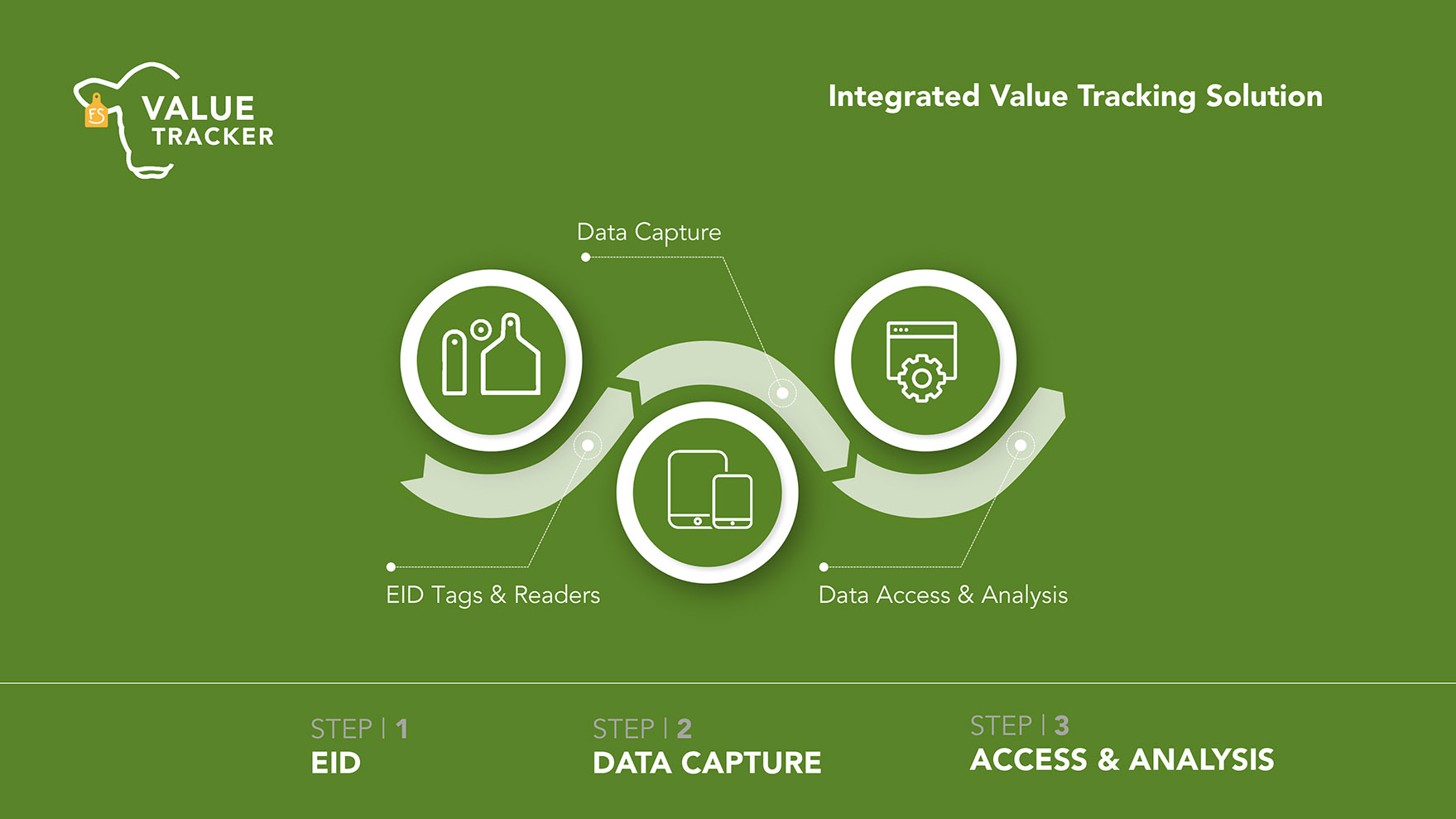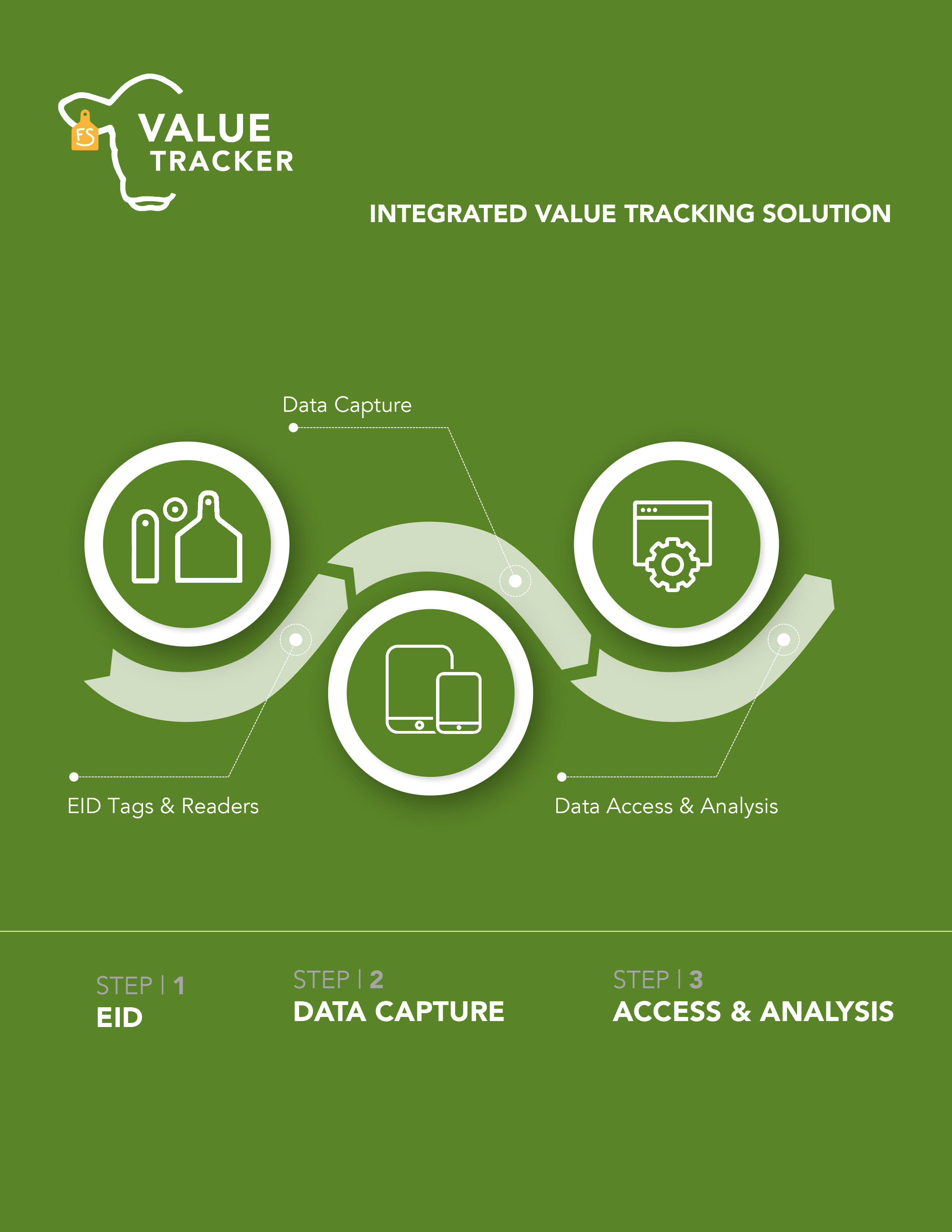 COMPONENTS OF A VALUE TRACKER SOLUITON
Electronic Identification – Fort Supply Technologies recommend using UHF tags for their flexible read range of 20+ feet or dialed back to 1-2 feet with properly adjusted equipment. Fort Supply Technologies recommends using one of the following UHF tags for durability and retention. Low frequency button tags can be substituted, but long read range is sacrificed.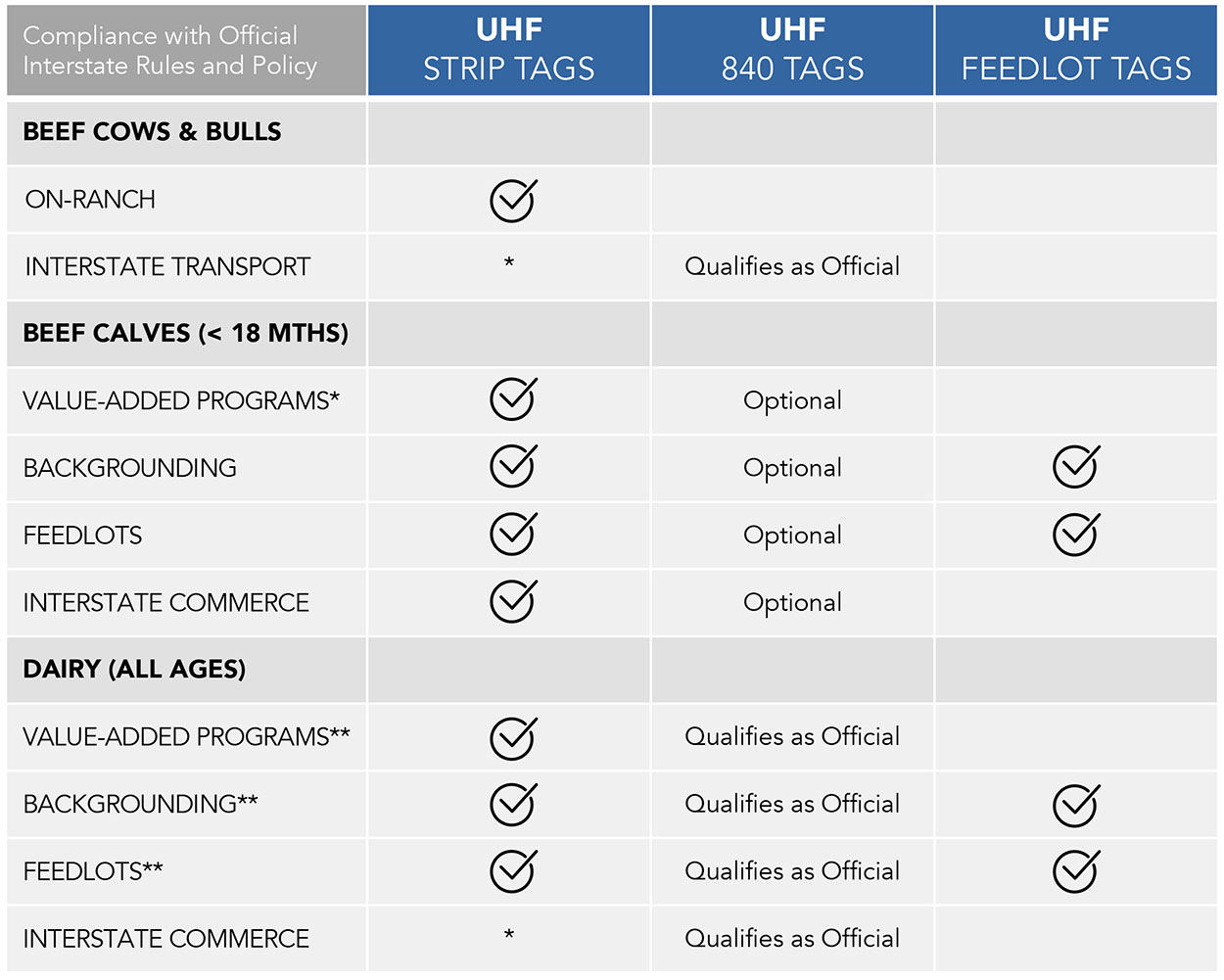 UHF Tags – Large and small, flexible and reliable, long rang identification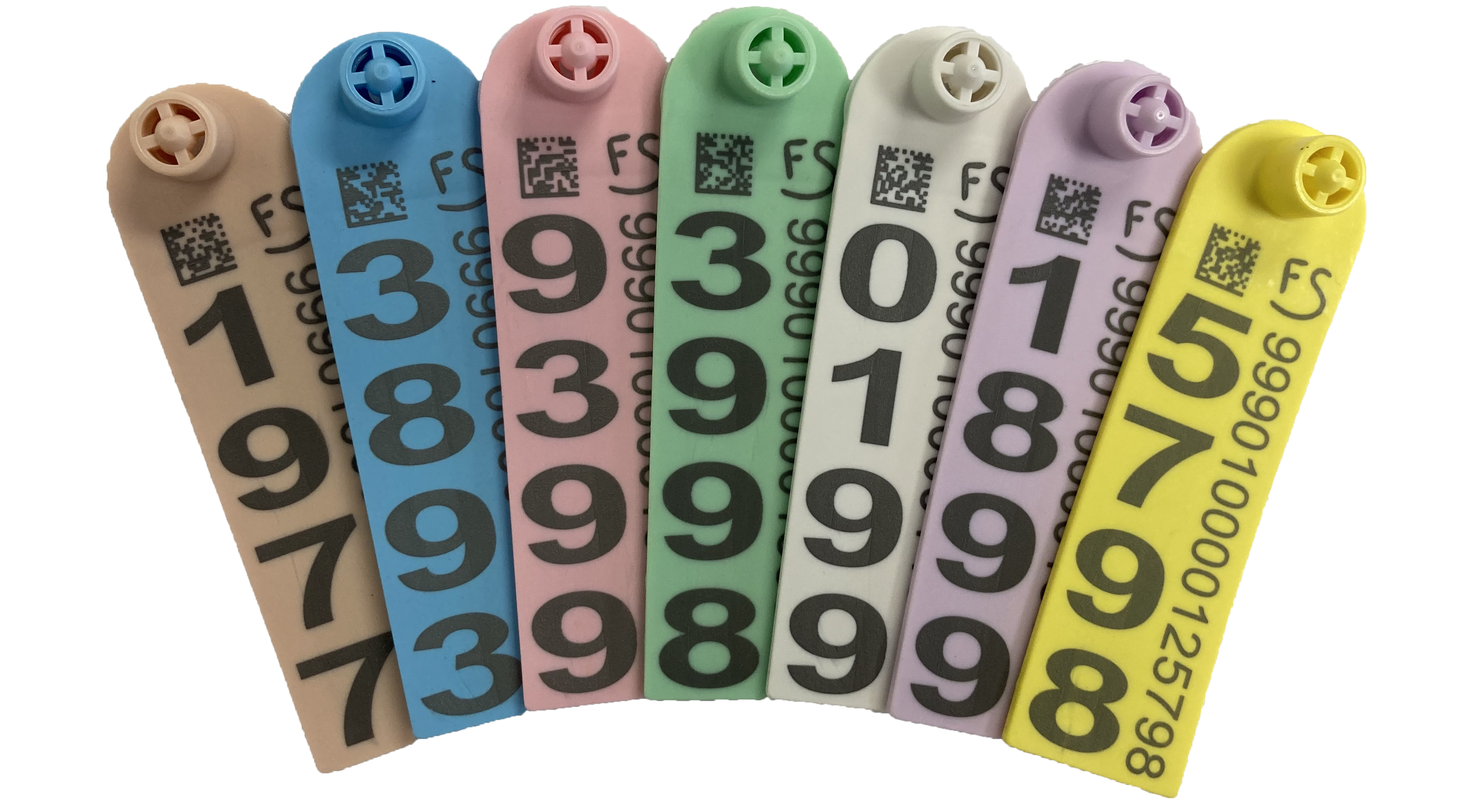 UHF Strip Tag – ideal for commercial use in all beef operations due to durability, lifetime retention and low cost.
UHF Feedlot Tag – Feedlot or one-piece tags are intended for short-term use at a low cost.
Handheld UHF Reader Options – All readers connect to compatible devices using Bluetooth or Wi-Fi. Tag readers require the Value Tracker app to record identification numbers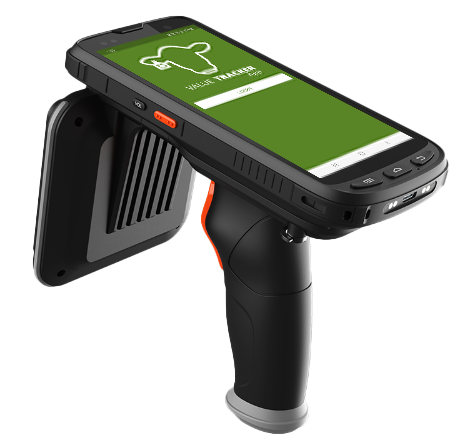 Best in class RFID read range with a powerful Android 10.0 platform. No need for two devices as this has everything in one hand.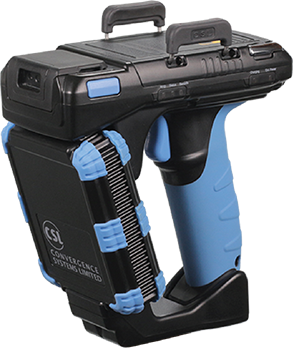 The Ultra Rugged UHF Reader is workhorse and good for medium to longer range (up to 15 feet single file) UHF work in extreme weather conditions.  This reader is IP68 Waterproof.
Mobile Data Collection Options – Many Value Tracker customer prefer using a rugged handheld PC preloaded with our Value Tracker App.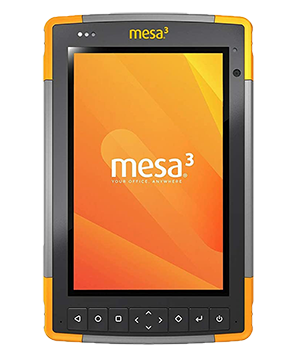 The Mesa 3 with optional keyboard (7" screen) is designed for excellent performance in extreme temperatures and weather; your office anywhere. This ultra-rugged table runs Windows 10 and has all-day battery power lasting 8-10 hours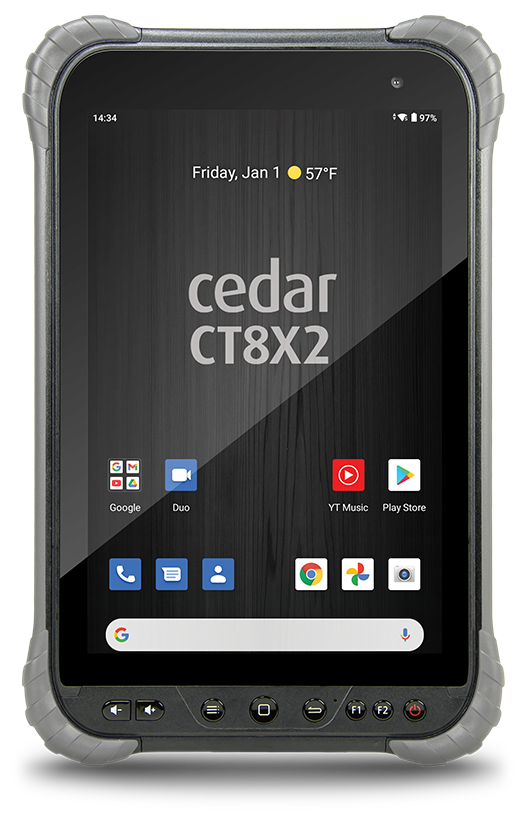 Cedar CT8X2 Rugged Tablet The most powerful Cedar tablet to date, the CT8X2 is equipped with a lightning fast processor to provide impressive speed, display performance, image quality, and more.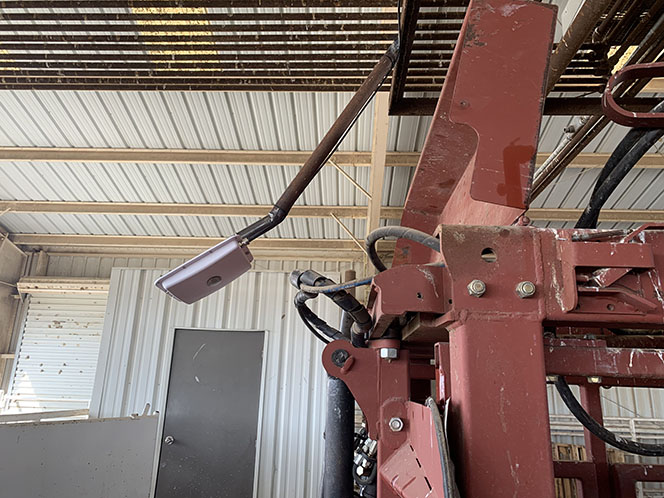 Automatic, Hands-free Data Collection – Stationary UHF antennas can be placed in high-use locations, like chutes, scales, calving stalls, etc. A stationary data collection box can be installed, or a rugged, mobile data collection case can be transported as needed and attached to the antenna(s) wherever cattle are being worked. 
Connectivity options include: Wi-Fi, ethernet, serial or cell signal. 
Power options include: AC, solar, or batteries.
Centralize recordkeeping for all your cattle data
Maintains individual animal and group records
Works on any PC, tablet or smartphone
Functions offline for data access & edits and synchronizes when signal is available
Multiple users can access and enter data concurrently regardless of location
Discover a New Level of Productivity
Piecing together the right electronic ID tags, EID readers, mobile data devices and software can be a frustrating chore, but Value Tracker's all-inclusive solution guarantees producers focus "chore time" on raising high-quality, value-added beef.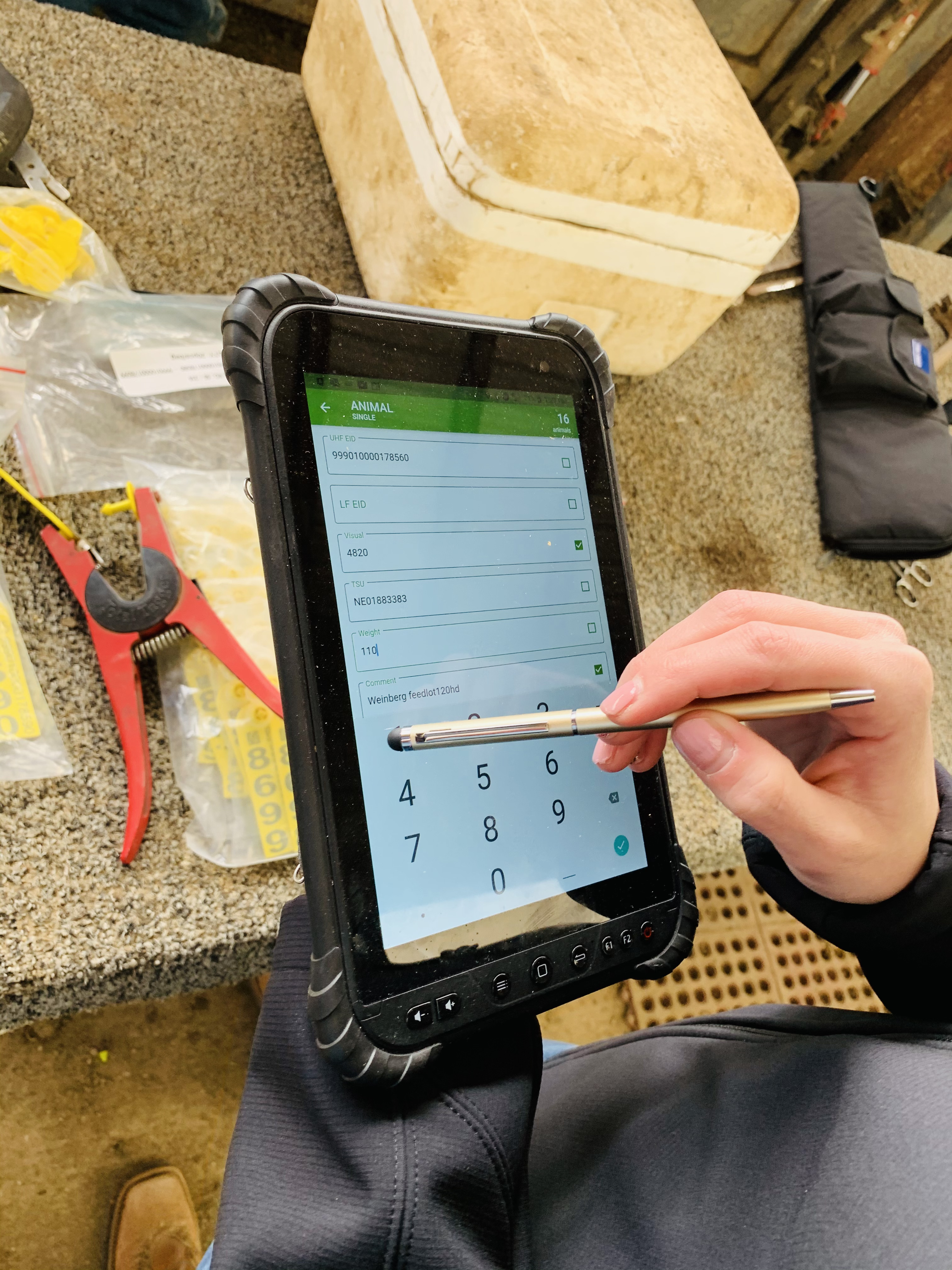 Value Tracker has allowed us to easily record and track all necessary data points for individual animal management, from arrival processing to shipping, with exceptional customer support.
The Fort Supply Technologies team is here to help
Schedule a time to talk about your operation & needs